Nintendo wants a piece of Hollywood so much that it plans to release one movie every year, a move many in the industry see will help the company evolve into an entertainment powerhouse. This week's announcement that the Big N is developing a live-action movie based on The Legend of Zelda may have taken everyone by surprise, but Nintendo is only doing what many had been anticipating for years: its IPs are a goldmine, and the company is finally ready to cash in on it. But the big question is how Nintendo's growing ambitions in Hollywood benefit the Kyoto-based firm's long-term goals and it's already successful console business.
Earlier this year, Nintendo dabbled in the movie business with the Super Mario Bros. Movie, and no one would have thought the film would generate over $1.3 billion just through ticket sales. It became this year's biggest box office hit, only later dethroned by Barbie. Although it received mixed reviews, the smash success of the Super Mario Bros. Movie gave Nintendo the confidence to push further into Hollywood.
The announcement of a live-action movie based on The Legend of Zelda immediately sent Nintendo shares as high as 6 per cent on the Tokyo Stock Exchange, the biggest jump in almost three years. The positive sentiment is proof that investors, too, seem impressed by the direction Nintendo is taking to widen its revenue streams and diversify its business beyond the company's hardware operations.
Nintendo's flagship store in New York. (Image credit: Anuj Bhatia/Indian Express)
Turning the much-beloved The Legend of Zelda gaming franchise into a live-action movie may seem like the right choice, and for good reason. Zelda has a huge fan base, and the last two games in the franchise—Breath of the Wild and Tears of the Kingdom—have been blockbusters, selling millions of copies each. The first "Zelda" game was released in 1986, and almost 40 years later, the franchise is still strong. In fact, the latest Tears of the Kingdom has shifted almost 20 million copies since its release in May. There is high-recall value, and Nintendo is clearly going after those who grew up playing Zelda when they were in their teens, as well as new-age gamers who are new to Nintendo characters.
A movie based on The Legend of Zelda will only expand Nintendo's reach into newer markets, especially in many Asian markets, where the company is yet to establish a presence, creating a similar impact to how the Super Mario Bros. Movie did. Nintendo itself recently admitted that its star-studded Super Mario Bros. The movie has not only increased the visibility of Mario as a character but also helped boost sales of Mario games as well as its Switch consoles. This means film adaptations of popular video games such as Super Mario Bros. and The Legend of Zelda can be used as a marketing push, eventually increasing revenue for Nintendo's gaming group.
Movies can be a significant catalyst for Nintendo; it's akin to how the services business is for Apple. Increasing content and sweetening services lead to greater engagement, and greater engagement leads to more satisfied customers, ultimately expanding the user base. In Nintendo's case, especially (it's also somewhat true with Apple), the more people watch movies based on its characters, the more people buy its games, and that, of course, bolsters the total number of consoles it ships. This unique business model works best for companies like Nintendo, which tightly control not only the content of its games but also the production as well as how the messaging should be delivered.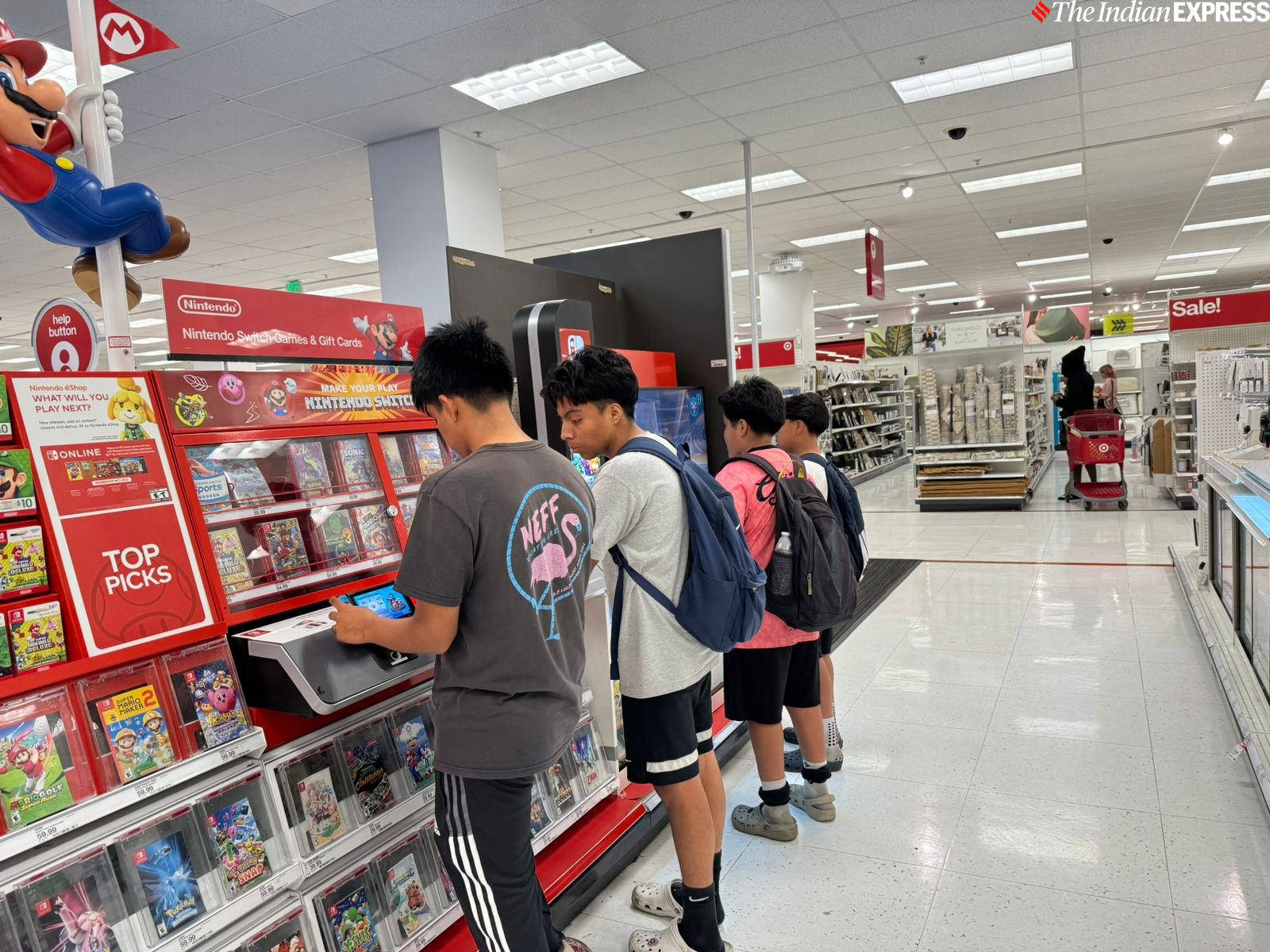 The Switch console sits on display inside the Target Store in Los Angeles, California. (Image credit: Anuj Bhatia/Indian Express)
Moving forward with a Zelda movie is less likely to be a one-off attempt at handling the production of movies and bringing its recognisable characters from games to the big screen. Nintendo's famed video game designer Shigeru Miyamoto said the company is "heavily involved" in the production of the forthcoming Zelda movie, and he has been working on the live-action film of The Legend of Zelda for "many years now" with veteran Hollywood producer Avi Arad, the founder and former chairman and CEO of Marvel Studios, where he produced many Sony-Marvel films. The movie will be directed by The Maze Runner's Wes Ball, whose Kingdom of the Planet of the Apes is due for release next year. There is no word yet on who will play the role of Link, Princess Zelda, or the plot of the film, but a Zelda movie is likely to help expand the massive world of Hyrule. This is the first time a Zelda movie is being made, although the franchise had an animated series in 1989. Netflix was previously rumoured to be developing a Zelda television series in 2015, but nothing has been heard since then.
But Nintendo's keen interest in foraying into movies isn't a sudden move. In fact, it's years in the making and part of a broader plan of creating an entertainment empire, but one step at a time. From opening theme parks, selling merchandise, adapting its gaming franchises into movies, and perhaps TV shows in the future, Nintendo is looking at things outside of the console and games where the company has made its name for over years. Some like to call Nintendo a toy company; others call it a tech company or maybe a games company, but at its heart, Nintendo has always been an entertainment company, and its similarities with Walt Disney are undeniable.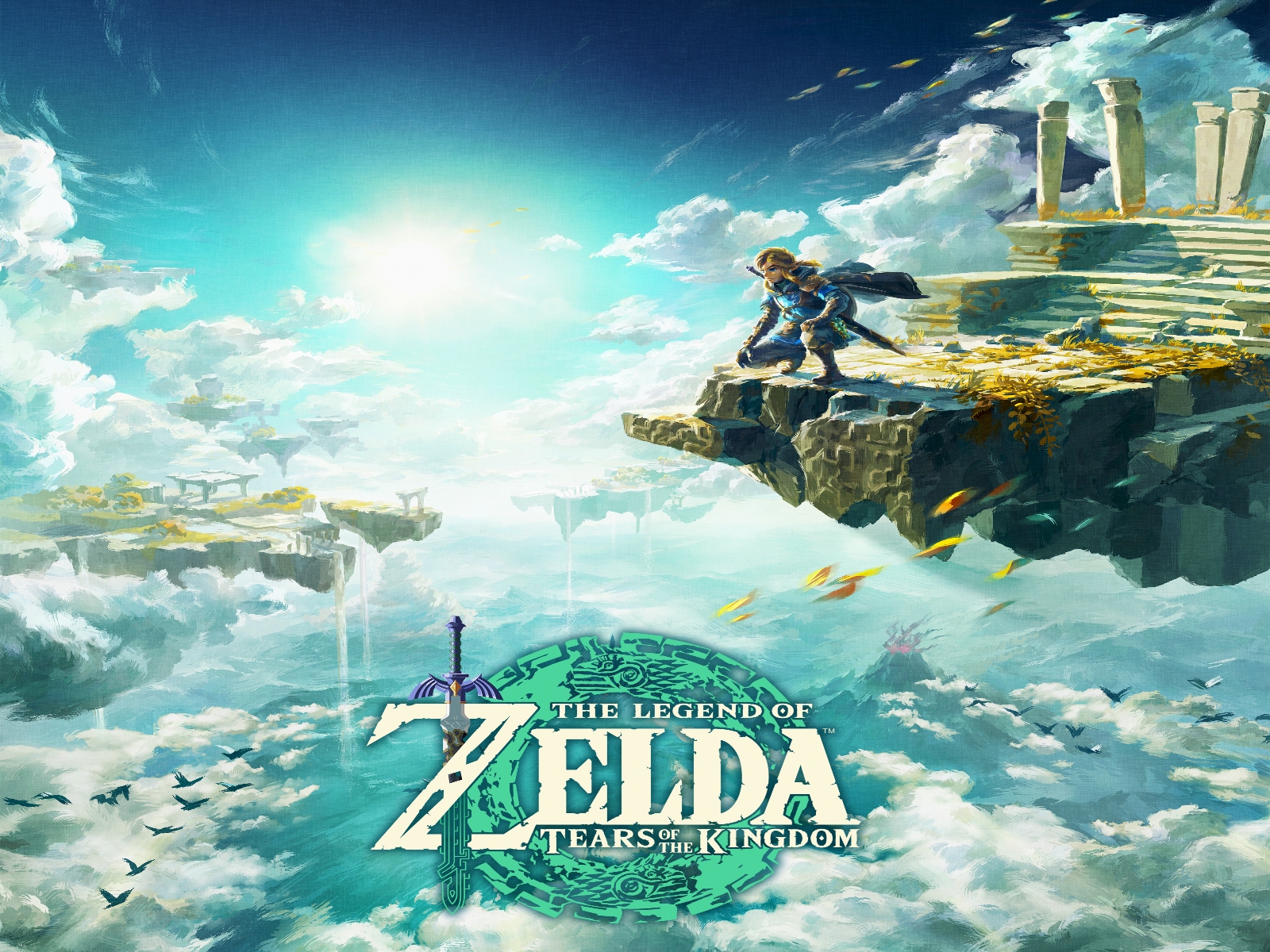 Tears of the Kingdom, the sequel to hit Breath of the Wild, was released earlier this year. (Image credit: Nintendo)
Nintendo is an innovative company that likes to take risks with products like the Wii and DS, but it's also the company that doesn't take the plunge and bring cutting-edge hardware technology first to the market. It's both conservative and completely wild—something about which the company has always been notoriously secretive about its games and hardware releases. But then it has given us some of the most memorable gaming characters the world has ever seen and has pioneered technologies such as touchscreens, analogue control sticks, motion control, dual screens, and wireless controllers – sometimes brilliantly, sometimes not.
For years, Nintendo has favoured its traditional approach of designing games that work for its hardware. It's very much like how Apple operates—a full end-to-end control by creating both the hardware and the software that runs them. Experts and insiders say Nintendo is a hard company to work with, having its own rules and terms that need to be followed. This approach may have worked for Nintendo, but at a time when investor demands for quarter-following-quarter growth are increasing and with the video game M&A arms race ongoing, the 134-year-old company can't be reluctant to change anymore, even if it moves at its own pace.
Most Read
1
Tiger 3 box office collection Day 1 early reports: Salman Khan actioner eyes biggest Diwali day in Bollywood history
2
Pakistani fisherman becomes millionaire overnight after selling rare fish
Eleven years ago, Nintendo experienced its worst console flop with the Wii U. Video game commentators had started advising Nintendo to abandon home consoles and instead focus entirely on making games. However, Nintendo's fortunes turned around again with the launch of the Switch in 2017, a game console that can also be docked next to a TV and played at home. It has proven extremely popular, bringing in billions of dollars in revenue, showing Nintendo's ability to reinvent itself. At this point, unlike any other company that would have started talking about its next console or at least teasing what's in store for the future, Nintendo is convinced it can squeeze more juice from the ageing console. Despite investors' fears of slowing sales of the Switch, Nintendo raised its full-year profit and sales forecast this week—an unprecedented move at this point when a console is already in its seventh year and starting to see a decline.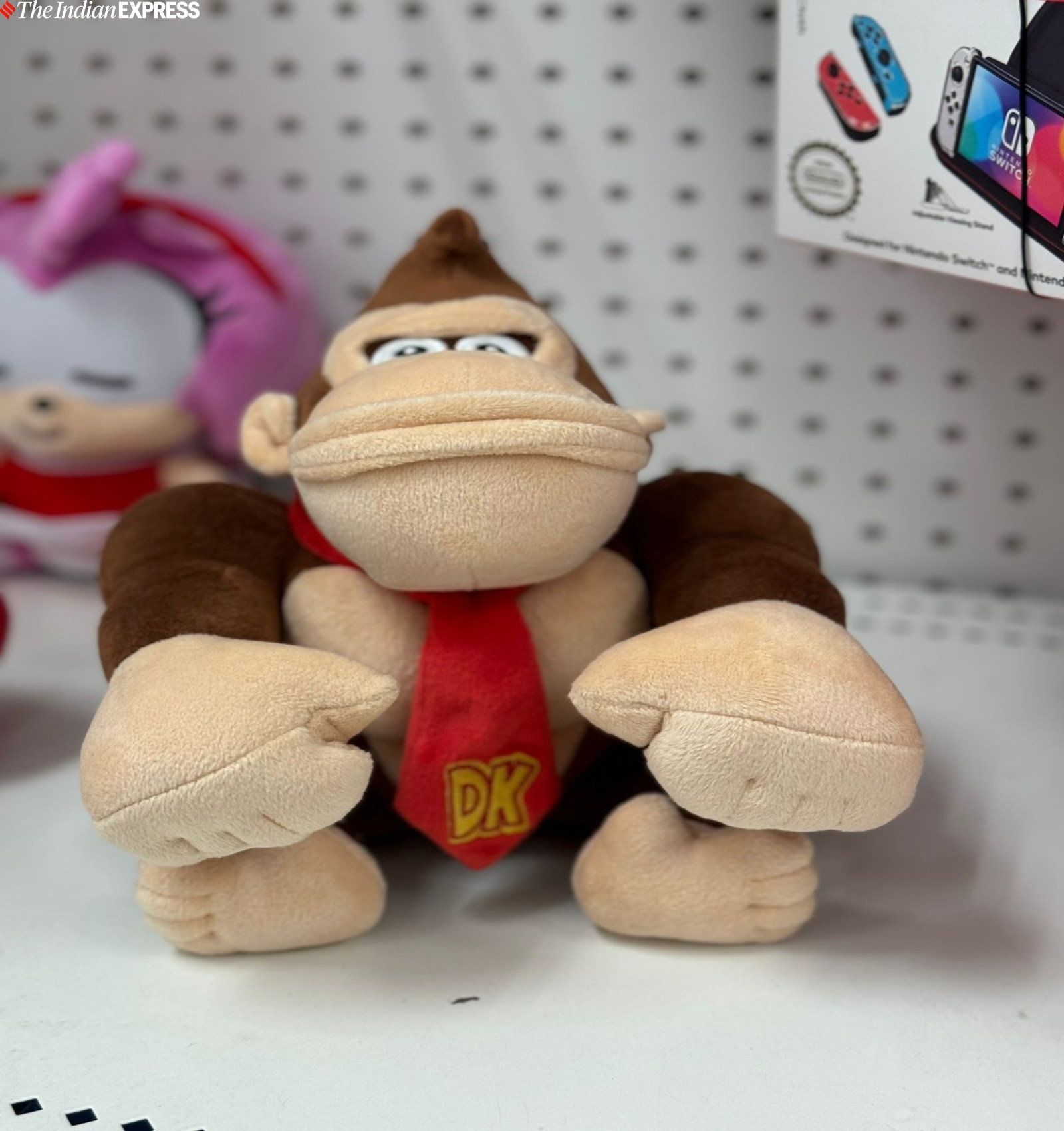 The Big N's entry into Hollywood may mark the start of a cinematic universe of Nintendo films. (Image credit: Anuj Bhatia/Indian Express)
While Nintendo may like to remain tight-lipped on its next-generation console, the company has a very clear long-term plan to create an entertainment empire, and it starts with theme parks and movies. Nintendo may not be as big as Apple and Microsoft, but it has piles and piles of cash, and it can weather a Wii U-like flop. However, its future rests on how it capitalises on the best-selling game franchises of all time – Mario, Pokemon, Zelda, and Donkey Kong.
For that, the company has already laid the groundwork and continues to play to its strengths. Turning them into movies and TV shows is a brilliant move, and collaborating with Universal and Sony Pictures (the Japanese company is a co-financier and distributor for a Zelda movie) mainly shows that Nintendo isn't afraid to seek help from outside to achieve its ambitions.