Laken Litman
College Football & Soccer Analyst
Texas may have gotten starting quarterback Quinn Ewers back, but now Jonathon Brooks, one of the top running backs in the country, is out for the season.
Brooks, who has been having a breakout year for the Longhorns, suffered a torn ACL in his right knee on Saturday during a 29-26 win over TCU. The third-year back had been considered a top 2024 NFL draft prospect — through 10 games, he rushed for 1,139 yards (sixth-best nationally) and was averaging 113.9 yards per game (seventh-best). He leads the team with 11 touchdowns and is a major reason why No. 7 Texas is 9-1 and in the hunt for a Big 12 title and a College Football Playoff berth.
Texas has two regular season games left — Saturday on the road against Iowa State (8 p.m. ET on FOX and the FOX Sports app), and the following Friday night against Texas Tech.
"Losing Jonathan for the season is a tough blow for us," Texas coach Steve Sarkisian told reporters Monday. "He's a better person than he is a football player — and he's a heck of a football player. He's a great runner, he can pass protect, he's a weapon out of the backfield catching the ball, so naturally that creates a void.
"But that also creates opportunity."
The opportunity specifically is there for freshman CJ Baxter, who came to Texas out of Florida ranked as the No. 1 running back in the country. Entering the season, it was Baxter who was actually deemed the immediate replacement for first-round pick Bijan Robinson. Then he suffered a rib injury in the season opener against Rice, came back the next week to play Alabama, but picked up a foot injury that he had been dealing with ever since.
Up until now, that is, as Sarkisian said on Monday, that Baxter is 100% healthy.
"Timing is pretty incredible," Sarkisian said. "I'd feel really uncomfortable if this would have happened a month ago."
Baxter has only missed one game this season — against Wyoming in Week 3 — and is second on the team with 390 rushing yards. He's scored three rushing touchdowns, most recently a 54-yard bolt to the end zone in a dramatic 33-30 overtime win over Kansas State.
Last Saturday after Brooks was injured, Baxter picked off a safety blitz on third-and-12 late in the fourth quarter that allowed Ewers to hit receiver Adonai Mitchell deep for a 35-yard completion, which Sarkisian said "excited him most."
"Pass protection is probably the biggest thing for a young man making the transition from high school to college and then from college to the NFL," Sarkisian said.
Sarkisian has been impressed by Baxter's maturity and noted that the freshman tailback is in the top "2-3% on the team in terms of work ethic and wanting to get better."
Texas has more depth behind Baxter, too, with Jaydon Blue, Keilan Robinson and Savion Red. Blue had a 34-yard touchdown run that clinched the win over BYU, Robinson plays fast and is an asset on special teams, while Red has been incorporated into Texas' wildcat package.
"We feel comfortable that we have those four guys, that core [group] of guys," Sarkisian said.
The Longhorns are angling for their first Big 12 championship since 2009 on their way out of the league, but have been struggling to close out recent games. After holding multiple possession leads at halftime the past two weeks, Texas let its opponent back in the games, creating nervy situations. Over the weekend, Texas held a 26-6 edge over TCU at the break before the Horned Frogs outscored the Horns 20-3 in the fourth quarter and nearly made a comeback.
"We couldn't sustain drives offensively, we were giving up chunk plays defensively, they were scoring quickly, and then we didn't operate very good on special teams," Sarkisian said. "It was out of character and unacceptable."
In the fourth quarter, when Sarkisian felt the momentum slipping, he told the offense they were going to run it every down the rest of the game. If they had to kick a field goal, so be it. If they scored a touchdown, even better. But he wanted to slow things down with TCU scoring fast.
Now with Brooks out, what is Sarkisian's comfort level in asking Ewers to throw the ball more? The veteran quarterback is getting back into a groove after recovering from a shoulder injury. Sarkisian said Monday that Ewers was expectedly sore from his first game back in three weeks, but he operated the offense and was fine. 
"He's only going to continue to get better and get more healthy," Sarkisian said, adding that his offensive line hasn't allowed a sack in two weeks. Iowa State, however, has the conference's best defense.
"We're more than comfortable if the plan needs to be that we throw it around," Sarkisian continued. "Our offensive line is more than capable, Quinn is more than capable, our receiving corps and tight ends [are too]. But every game is different in how people are going to try and defend us and what we need to do. 
"And sometimes that's not always the sexiest thing to do to try to win the game. But ultimately, when the dust settles, there's one stat that matters most: is it a W or an L? And we're just going to keep trying to stack Ws."
Laken Litman covers college football, college basketball and soccer for FOX Sports. She previously wrote for Sports Illustrated, USA Today and The Indianapolis Star. She is the author of "Strong Like a Woman," published in spring 2022 to mark the 50th anniversary of Title IX. Follow her on Twitter @LakenLitman.
---
COLLEGE FOOTBALL trending
---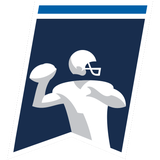 Get more from College Football Follow your favorites to get information about games, news and more
---