The dominance of English-language pop music appears to be waning. Before Psy's breakthrough K-pop single Gangnam Style hit the Top 10 on the US Billboard Hot 100 chart in 2012, the previous foreign-language hit to do so was Los Lobos' La Bamba in 1987. But so far in 2023 there have been seven foreign-language songs in the Billboard Top 10.
Around the world, listeners are turning away from English-language popstars to embrace beats, rhymes and lyrics in their own languages. According to a 2021 analysis of Spotify data published in the journal Nature, this trend has been accelerating since 2017. Data from the London School of Economics exploring European listening habits shows that across the continent, more Italians are listening to Italian music, French to French music and so on.
One of the most prevalent – and popular – examples of non-English-language music achieving global success is South Korean pop. What emerged with Psy's breakthrough hit actually began 15 years earlier. The emergence of K-pop as a global economic power can be traced as much to state intervention as individual creativity.
After the Asian economic crash in 1997 and South Korea's request for an IMF bailout, a day still referred to as the Day of National Humility, investment in culture was accelerated as a tool to support recovery. The Hallyu, or "Korean wave" (an expression coined by China's Beijing Youth Daily newspaper), emerged in the late 1990s and, with it, the beginnings of K-pop. Both the state and municipal governments doubled down, committing 1% of budgets to creative industries and, over time, the music, fashion and culture penetrated neighbouring countries, including Japan and China.
In 2012, Gangnam Style became the first global K-pop hit and the importance of local music changed. For example, before K-pop found global success, only 9% of surveyed students wanted to be entertainers. By 2012, this had grown to nearly 40%. Now, K-pop is part of schools' curriculums.
While state investment in music education across Latin America varies by country, the impact there is equally compelling. Take Colombia, where music has been used to address social issues and combat violence, one example being the network of music schools founded in 1996 in Medellín. A national plan was adopted from 2018 that pumped money into cities to invest in music education and practice. Investment since the 1990s has paid off, with Shakira, J Balvin, Maluma and other Colombian artists who sing in Spanish hitting the charts in anglophone countries.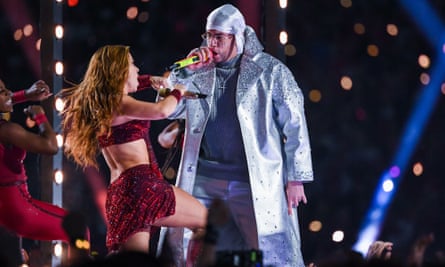 In Europe, home-grown music has also been flourishing, although less tied to policy. In 2012 and 2017, 30% of Top 10 songs on the Italian music charts were by Italian artists. This was echoed by trends in Poland and Sweden. Fast-forward to 2022 and 70% of the Top 10 songs in these three countries were by local artists. In Italy, you're just as likely now to hear Sfera Ebbasta as Ed Sheeran. In Poland, Sanah rivals Taylor Swift.
If European countries invested in music and culture as South Korea did, would this accelerate this trend and introduce the world to more Polish pop, German hip-hop and French rock? Current investment in music and culture suggests that this could already be happening. Germany increased its cultural budget by 7% in 2022 and Berlin's investment in culture for 2024 is more than twice that of England's. Poland, before the pandemic, invested twice as much as the EU average.
However, there have not been similar investments in English-speaking countries. In Britain, the royalties company PRS for Music will cut funding to its charitable arm for new artists by £1.75m in 2024. Because of cuts in state arts funding, everything from grassroots music venues to classical music, music education and nightclubs are under severe threat. And with it, over time, the dominance of English language music.
From J Balvin to Maluma, what emerged with Psy is now the norm, rather than the exception. Ed Sheeran's The Shape of You was the most streamed track of the 2010s on Spotify – but English-language artists, take note: the next global hit we all hum along to is as likely to be in German, Polish, French, Korean or Spanish.
Shain Shapiro is the author of This Must Be The Place: How Music Can Make Your City Better. He is the founder of the economic consultancy Sound Diplomacy, and runs the global nonprofit Center for Music Ecosystems